Integrated Behavioral Health MSW Training
In collaboration with the California Social Work Education Center (CalSWEC), SF State School of Social Work grants up to six stipends to second-year MSW students committed to working in the field of integrated behavioral health (IBH). We refer to this grant as the San Francisco Bay Area Integrated Behavioral Health MSW Stipend Program. During the second semester of the first year of MSW study, interested students would apply for this competitive grant program. Students must meet all core MSW program requirements, intern at an IBH qualified site during their second year and participate in all grant-specified requirements. The stipend award is for second-year MSW students only and is $10,000 for the second academic year.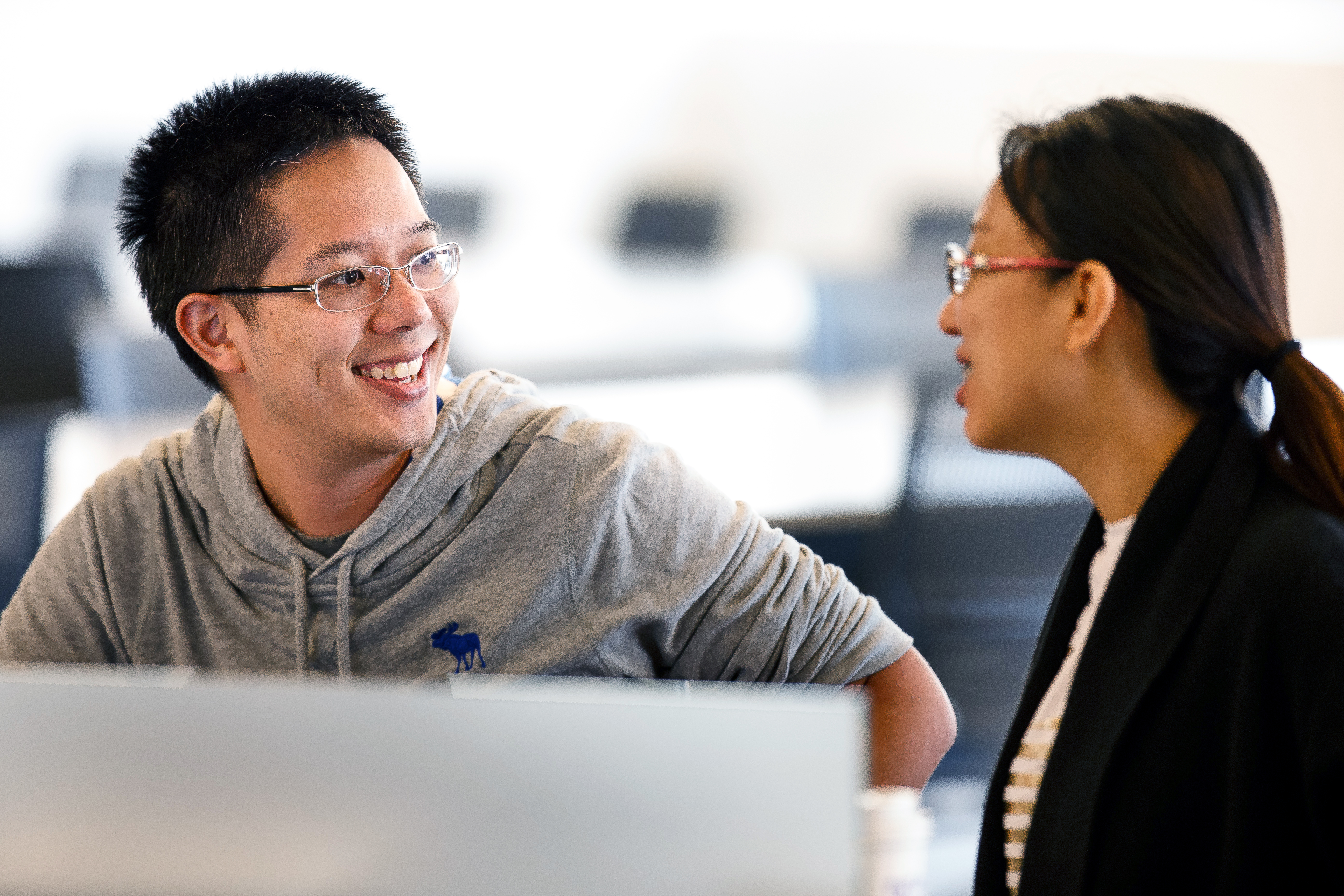 This stipend is funded by the Health Resources and Services Administration's (HRSA's) Behavioral Health Workforce Education and Training initiative. The primary goal is to prepare new MSWs to provide effective interprofessional, team-based behavioral health care services in primary care settings that serve under-resourced populations and areas in the Bay Area. The secondary goal is to train social work faculty and field supervisors in the integration of primary and behavioral health care and interprofessional team-based care, so they can support wider implementation of the IBH model in MSW education and in service settings
The IBH Training Program is open to MSW students in good academic standing who are entering the second/ advanced year of MSW study and are matched with eligible IBH field placements for the training year.
Trainees may NOT accept any other federally funded stipends for the same academic year (i.e. IV-E, APS, SUD)
Trainees must be able to provide proof of U.S. citizenship or U.S. national status
Interested students should submit a completed IBH Training Program application in the late spring of the first year after securing a qualified IBH placement for the second year internship.
Acceptance at an eligible field training placement site where behavioral health care is integrated with primary care service delivery for underserved populations 
Interest in and commitment to learning about primary care/behavioral health care integration and other emerging models for behavioral health service delivery
Linguistic and cultural competencies that align with the needs of underserved consumers in the Bay Area
Interest in and commitment to completing trainings on interprofessional team-based care  
Commitment to providing behavioral health care to underserved communities/areas after MSW graduation.
Field Training Requirements
Advanced year field placement at a training site where behavioral health care is integrated with primary care delivery, and where training includes opportunities for interprofessional education and team-based practice 
Sites serving vulnerable and/or medically underserved consumers (ID'd by facility or population-based HPSA scores of 16 or higher) are strongly preferred
Federally Qualified Health Centers are strongly preferred
Sites that offer training experiences related to family violence and the behavioral health needs of children and youth are also especially desirable 
Didactic Training Requirements
Advanced year behavioral health academic and field courses specified by SF State
IBH Training Program Seminar: Monthly online seminar meetings for IBH trainees at all four Bay Area MSW programs led by CalSWEC and project faculty

Nine monthly meetings at days/times TBD 

Three interprofessional trainings offered by Samuel Merritt University's Health Sciences Simulation Center

Online IPE Passport modules (self paced) - Fall semester
TeamSTEPPS training (two meetings) – Fall semester
Either IGNITE course (four meetings in fall) OR Patient Safety & Communication course (one full day in spring)
Additional Training Requirements
Enroll is SW840 in Spring semester
Participation in occasional program meetings and trainings with trainees, faculty, and field supervisors
Participation in the Annual San Francisco Bay Area Integrated Behavioral Health Symposium (May of Spring semester)
Completion of pre-/post- surveys and other measures required for program evaluation and reports to HRSA
Providing updated contact info and employment data to CalSWEC for three years after MSW graduation
Hours (Approximately 50-60 extra hours):
IBH Training Program Seminar (9 monthly meetings) 35 hours total
Three interprofessional trainings

Online IPE Passport modules (2 hours) - Fall semester
TeamSTEPPS training (4 hours) – Fall semester
Either IGNITE course (four meetings in fall) OR Patient Safety & Communication course (one full day in spring) 8-16 hours depending on which you choose
IBH Program Coordinator
Sandy Vaughn, LCSW, PPSC
svaughn@sfsu.edu