Master of Social Work (MSW)
Social work practice with individuals, families, and groups is grounded in a bio-psychosocial approach to direct service. The social worker functions as a multi-role practitioner including the following: caseworker, case manager, leader, facilitator, broker, advocate, counselor, educator, or resource specialist. The practice methods emphasize the importance of promoting the strengths of individuals, rather than focusing on deficits or pathology. The goal of IFG practice is to ameliorate stressors within a life-course context of human development and functioning. The practitioner's attention is directed toward enhancing the coping abilities of individuals, families, and groups in dealing with aspects of their interpersonal environment through empowering processes. Recognition of issues of diversity is fundamental to culturally competent IFG practice.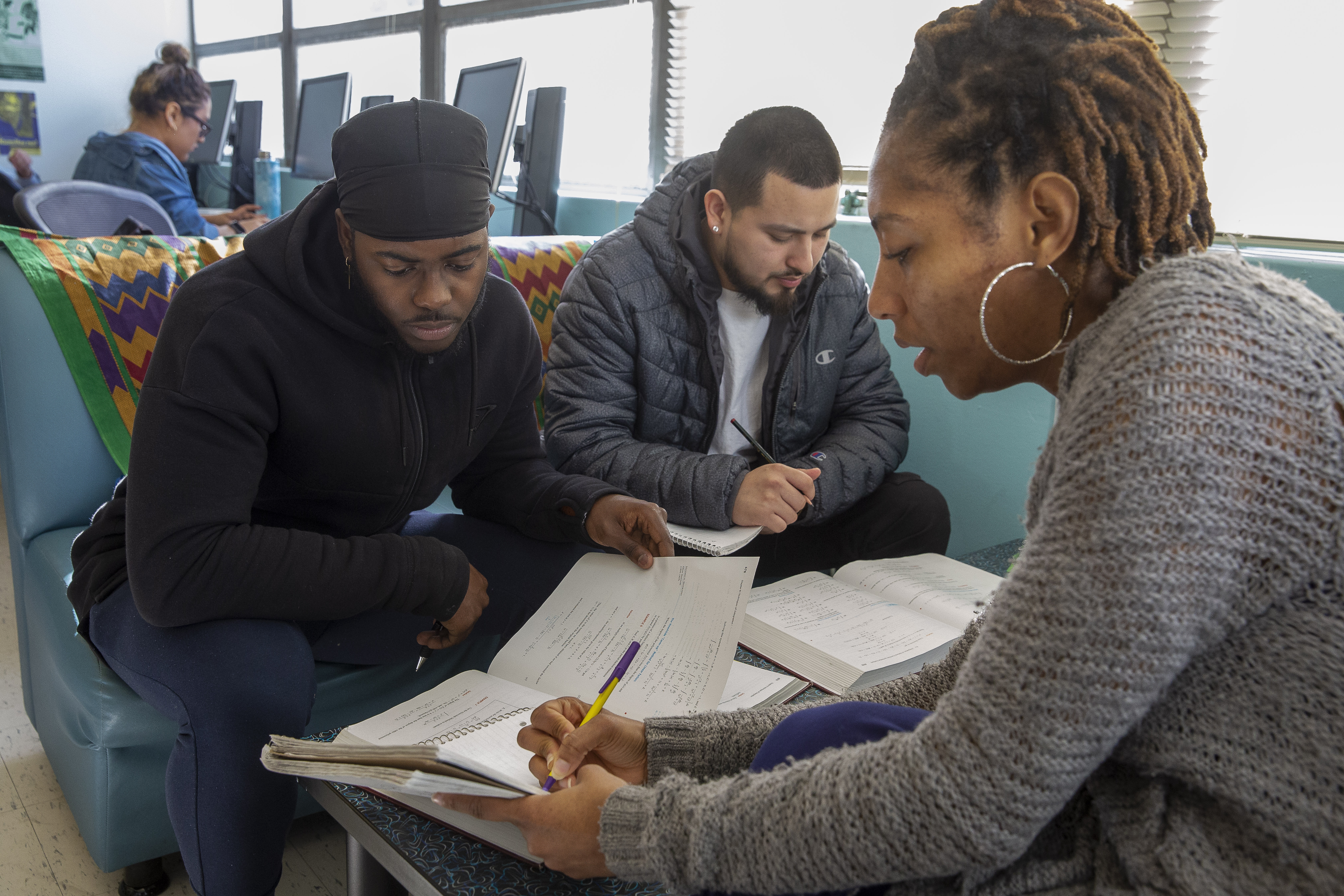 Applicants must first meet the general university requirements pertaining to the admission of graduate students. In addition, applicants must demonstrate an academic and professional commitment to Social Work and the values and philosophical foundations of the School's mission. To be considered for admission into the MSW Program, prospective students must apply and be admitted to both Graduate Studies and the School of Social Work.
School admission decisions are based on several criteria, including but not limited to, potential for professional practice as demonstrated by previous employment/volunteer experiences; value congruence to the School's mission; knowledge, experience, and relationship of the applicant to oppressed, underserved and underrepresented individuals, families, groups, organizations, and communities; and previous academic performance.
For detailed information about course requirements and more please visit the MSW Program's Bulletin page. 
Eligibility Requirements and Prerequisite Information
Applicants must have earned a baccalaureate degree from a college or university that has been accredited by a recognized regional accrediting association. BASW graduates from a CSWE accredited BASW program, will have their transcript reviewed to determine courses that may be waived due to redundancy. Additional courses/electives will need to replace those classes waived. The total required credit count for graduation is 60 credits/units.
applicants must have a GPA at or above 3.0 in undergraduate degree or in the last 60 semester (90 quarter) units completed.
International Applicants must submit TOEFL scores. (For applicants who previously obtained either a Bachelor's or Master's from a U.S. institution this requirement is waived)
Paid employment and/or volunteer experience in the field social services is not required but is highly preferred.
GRE Test is not required.
Prospective students must submit the university and supplemental applications via Cal State Apply by the following deadlines:
Cal State Apply Application
October 1 - January 8 before 9 p.m. Pacific Standard Time.
Submit MSW Application to San Francisco State University and required supplemental documents via CalState Apply:
All documents and questions related to the MSW program, including information for your reference, are located in the Program Materials section of the CalState Apply website. Each tab of Program Materials has detailed instructions on how to complete that section. Read all instructions very carefully before submitting documentation.
For questions about the letter of recommendation submission and to learn about developing an impressive application, personal statement, resume, and upcoming workshops, please review CalState Apply Tips.
Please check your email for a notification when your recommender has submitted a letter of recommendation. You are responsible for following up with your recommender to make sure that the required letter of recommendation is submitted by the deadline.
We invite prospective students to join our information session to learn about MSW program, admission requirements, and application process.
Dates: 
November 8, 6:30 -  7:30 p.m.
December 6, 6:30 - 7:30 p.m.
This session will be held virtually, via zoom.
Meeting ID: 897 9875 7615
Passcode: 804688